Leader And Coach (2 day)
Coaching has rapidly become recognized as a powerful strategy for effectively increasing human development and retention within organizations. Coach can set the foundation of working relationships that maximize individual engagement, team commitment and results
Coaching creates a powerful dynamic relationship between two people. However, rather than instruct, advise or problem solve, the job of the coach is to ask the questions, listen and empower. Coach is job to provide support to enhance the skills, resources and creativity the coachee already has to achieve extraordinary results.
Duration: 2-days session
Class Objectives:
Develop your teams to maximize their strengths and enhance productivity
Optimize organization and work design for success in service delivery teams
Identify the appropriate management style for coaching and be able to use the right techniques to get the results
Set coaching objectives which are measurable and activity based
Develop competence and confidence through facilitating conversations
Structure your coaching sessions and deliver quality feedback to your staff
Take corrective action in more difficult situations
Our class help participants deal better with:
Better Communication to the team
Able to Coaching team effectively
Run the meeting powerful and clear precise
Reduce the conflict in the team
Consistency lead team as a good leader
Agenda:
Day one:
Module 1: What is a coaching new role of management
Module 2: How to run Coaching with coachee
Module 3: How to run Coaching with coachee(Work-Shop)
Module 4: How to run an effective Employee Evaluation and Feedback
Day two:
Homework Summary: Consult One by one and Group Discussion
Module 5: How to be a good leader in Body Language, Listening Skills and Negotiation Skills
Module 6: How to Motivate
Module 7: Wrap it all together
Topics Addressed:
Coaching Model
The difference of Consultant, Trainer and Coach
Reason for Coaching
Defining characteristic of Coachee
The Ease of Changing Competencies
Step by Step in Coaching
The Coaching Roadmap
Win to Coaching
Primary Result:
Leaders who coach teams to work together can deliver results faster. In this program, the participants will gain the skills to structure, measure and tune performance in a team environment. Through session, you learn how to
become a leader who equips his or her team with the skills and capabilities to optimize productivity and performance and deliver high quality results.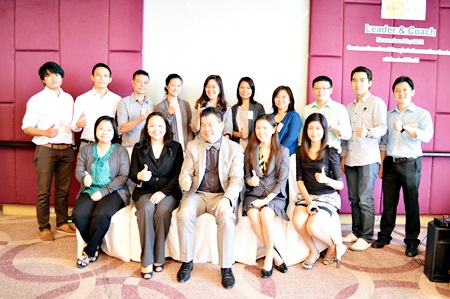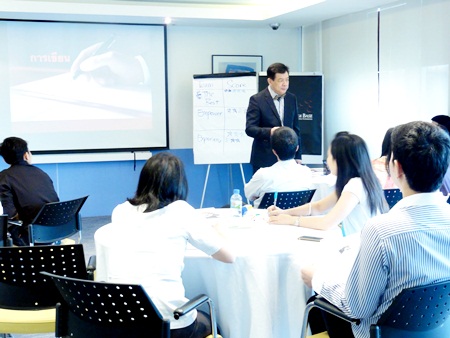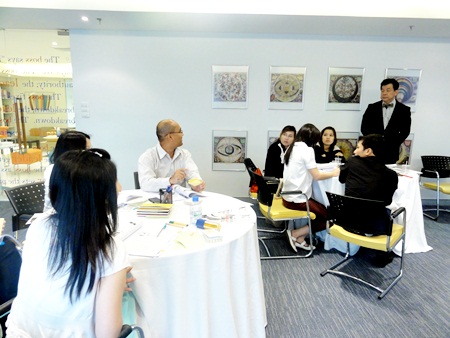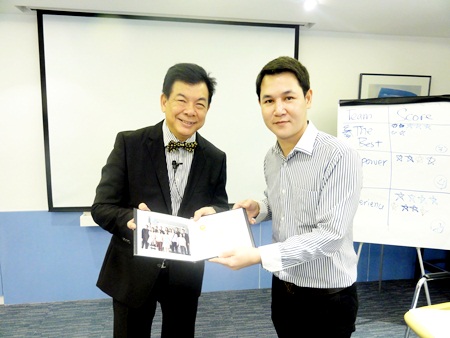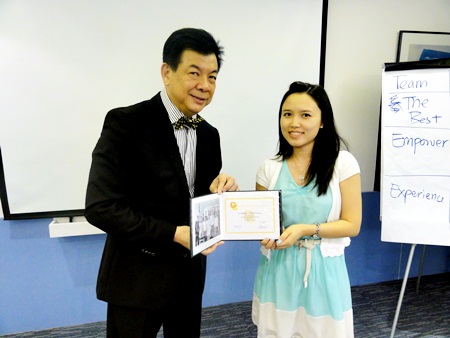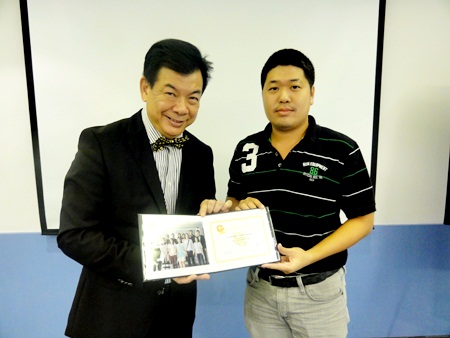 More Information Tel. 02 038 6681 , 063 806 1999 (Sales) or by email sales

cc-knowledgebase.com
Copyright ©2023. All Rights Reserved