Service Excellence
The customer revolution is here to stay. As products and services become more and more alike, the competitive edge comes from the experience the customer has with your organization. Service excellence goal is to maximize those experiences, so he or she will be able to encourage others to do the same.
The real magic in service delivery comes from discretionary efforts, where your staff uses their initiative to go beyond their normal job descriptions. Also participants will be more create and do some extra things to impress customers. This service excellence training course uncovers the secrets and strategies of building a business based on improve and gain the outstanding levels of customer services and customer satisfactions.
Duration: 1-days session
Key Objectives:
Know how to impress the customer in excellent service
Manage the customer encounter
Identify and understand customer needs and wants
Build positive expressions toward company image
Agenda:
Module 1: Customer Service Principle
Module 2: Enhancing customer satisfaction
Module 3: Building the great experience
Module 4: Communication for excellence service
Topics Addressed:
Identify customers' needs and wants and recognize the importance
to the customer's perception of service excellence
Recognize the importance of using positive language with customers
to help in meeting the customer's functional and emotional needs
Use a structured active listening technique to gain a full understanding
of the customers' emotional expectations
Recognize how the use of empathy with customer helps in developing
positive relationships that lead to enhanced customer loyalty
Primary Result:
Service Excellence program is to encourage and motivate participants to adopt positive customer service behaviors that meet both the functional and emotional needs and wants of customers, leading to increased customer loyalty and long term business growth.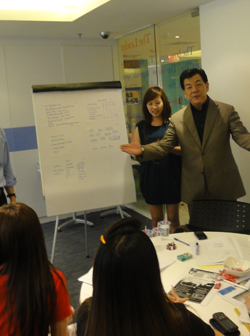 More Information Tel. 02 038 6681 , 063 806 1999 (Sales) or by email sales

cc-knowledgebase.com
Copyright ©2023. All Rights Reserved