Manager School
Duration: 5-days session
Day One: Leadership of the 21st Century
Breaking the Ice: Knowing the Team.
Company Focus, Leadership Competencies Overview.
Qualifications of High Quality Leader.
Knowing Their Roles of the 21st Century.
4 Styles of Leadership (DISC) with Workshop.
How to be a Good Manager (Lead by Example).
4 Key Attributes that Employees Value in Leader.
Top 10 Things that can help you to be a successful leader.
Assignment for Day One.
Day Two: Better Communication
Refresher: Review Assignment from Day One
The 4 values plan in linking teams to values.
Managers' responsibilities, getting ready to become high-quality managers.
Effective Communication and Inspiration.
Case study: How to be a successful manager in Communication in Difficult Situations.
Effective Cross Cultural Communication (American, European, Asia Cultures).
How to Communicate Effectively to Bosses, Peers, and Subordinates.
10 Skills are needed in becoming a Perfect Leader.
Assignment Discussion for Day 2.
Day Three: Coaching Day
Refresher: Sharing team spirit activities from assignment with the group and bringing a photo and story to share within the team.
How to be a good Coach.
The differences between a Consultant, Trainer and Coach.
Step by Step Coaching.
Reasons for Coaching.
Action Plans and Workshop Coaching.
Sharing Coaching Ideas and How to Create Good Content.
Focusing on Team Coaching and Individual personal plans.
Assignments: Coaching One or Two of Your Team Members.
Day Four: Building a Great Team
Refresher: Briefing Day: Two Assignments on Coaching
How to Resolve Conflicts at Work.
How to Reduce Employee Turnover.
How to Manage Generation Gaps Effectively.
Tips for Motivating Teams, Understanding them by creating Team Focus on the Values of the Organization.
Understand your staff by using Strengths Finder Workshop.
Why do Staff hate you?
Workshop: Self or Selfless Promotion.
How to Communicate with Your Subordinates.
Top Grading your People.
How to Fire Employees (according to Thai Law).
Assignment : Building the Team

Day Five: (Option 1) Financial Management for Non-Finance Managers
Refresher: Sharing among the team about Coaching Activities and Individual personal plans for Coaching.
Basis of the Accounting System.
Major accounting terms, principles and concepts.
Financial Statements.
Analysis of Financial Statements.
Costs, Volumes and Prices.
Improving your Management in Working Capital.
Improving your Capital Budgeting.
Improving your Planning and Budgeting.
Day Five: (Option 2) Innovation and Creativity: Demonstrates Strategic Focus - Identify Paradoxes/Conflictsbetween Current Values, Business Ideas, or Strategic Goals
Refresher: Sharing among the team the coaching activities and individual personal plans for coaching
The Overall Strategy for New Growth
Business & Strategy Focus: Learn for Understanding the Business and Create a Strategy Focus
Creative and Innovation One of the Leader should have
Learn OMTI (Objectives, Measurement, Target and Initiatives)
Create the Organization Key Objectives
How to Communicate KPI to Subordinates in an Effective Way and Workshop
Problem Solving & Decision Making Workshop
Commitment to Leadership
Ending Highlights:
Wrap-up and Team Certificate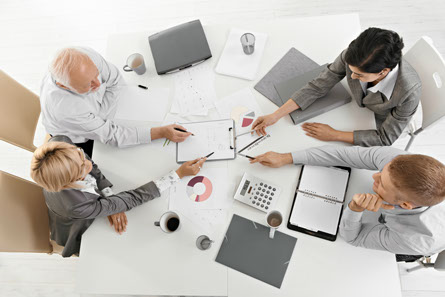 More Information Tel. 02 038 6681 , 063 806 1999 (Sales) or by email sales

cc-knowledgebase.com
Copyright ©2022. All Rights Reserved