A Player
In the ever changing world of work, businesses have to be dynamic and fast paced. This can only be done with the right people in the right job. It is rare to find successful companies that to not commit in topgrading their organizations with A Players, top performing individuals. It is a proven fact that organizations that invest in their employees from the selection process all the way up to selecting proficient successors turn out to flourish the most in their industry.
After studying literally thousands of booming and failed careers and hundreds of successful as well as failed companies, we have found one overriding factor that emerges: Human capital. The single most important driver of organizational performance and individual managerial achievement is talent. Topgrading provides organizations the know-how in selecting & interviewing the right people, coaching and managing them to be the A Players they should be in an organization via coaching or promotion.
Class Objective:
Obtaining good ideas in Leading Teams in the Changing World
Learning how to Lead Top A players and also getting the right person
in your team
Developing your teams to maximize their strengths and enhancing productivity
Identifying the appropriate management style for coaching and being
able to use the right techniques to get results
Set interview objectives which are measurable and activity based
Develop competence and confidence through facilitating conversations
in interviewing
Structure your coaching sessions and deliver quality feedback to your staff
Take corrective action in more difficult situations
Course Outline:
Introduction to Topgrading
Topgrading Goals
Benefits of Topgrading
Topgrading Hiring
Typical Hiring VS Topgrading Hiring
Topgrading Structured Interview
10 Spot of Interview Errors by the Movies
Reference Interview
Virtual Bench
The Role in Hiring, Promoting, Redeploying and Firing
Hiring and Developing to Remain A Players
Compensation to Topgrading
Topgrading Recruitment
Redeploying B/C Players
The Elements of Moral Redeployment
Topgrading Implement Successfully
Obstacles to Topgrading
6 Keys to Becoming A Happy A Player
Coaching and Keeping A Players
The Essential Steps in Interview Coaching
12 Failings Related to Needed Competencies
The Ease of Changing Competencies
Primary Result:
Participants will be able to apply methodology relies on unusually detailed, chronological interviews; conclusions are gleaned from patterns which have emerged across layers of competencies as interviewers probe every success, failure, relationship, and major decision in a person's career. The results from a Topgrading interview are used to coach people to become high performers.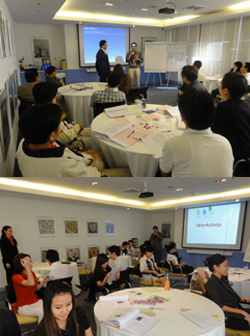 More Information Tel. 02 038 6681 , 063 806 1999 (Sales) or by email sales

cc-knowledgebase.com
Copyright ©2022. All Rights Reserved